Recent feedback on our online interviews has sky-rocketed! By popular demand, there are a number of informative interviews coming up; from The Weir Group to Beyond Analysis, there's something for everyone. The excitement doesn't stop in April though; we have eager engineers and data scientists already lined up for the month of May, thrilled to start inspiring your school pupils and children.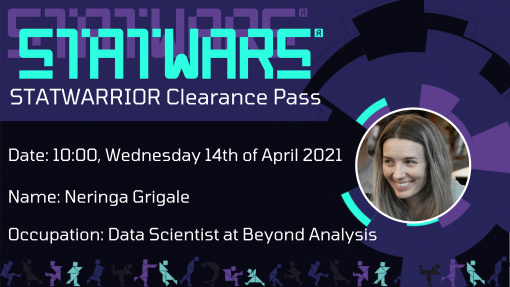 Neringa Grigale, leading Data Scientist at Beyond Analysis, is crunching the numbers and asking the right questions with 'STATWARS'. Her passion is being a detective of data and telling stories with the power of STEM.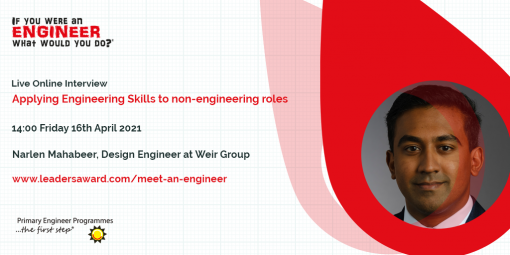 Narlen Mahabeer, the new Reward Consultant at The Weir Group, has honed is
engineering skills and transferred them to project management and a corporate role! We guess you could call him a Jack of all Trades!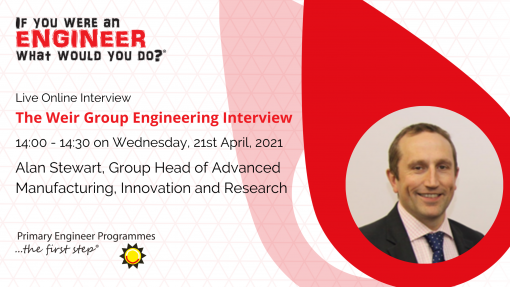 Alan Stewart, Group Head of Advanced Manufacturing, Innovation and Research, is taking a break from his responsibilities to give 'If You Were an Engineer, What Would You Do?' an interview!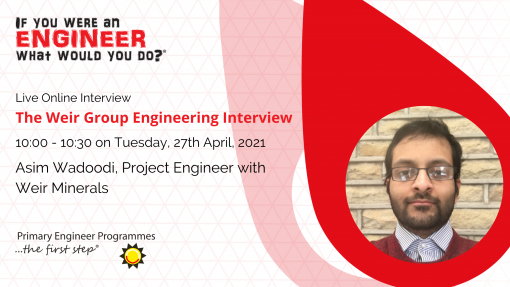 Asim Wadoodi is joining Primary Engineer for an interview! Asim caught our attention
after he made a UAV with sensors from a Wii remote at university! Now, as a Project Engineer at The Weir Group, he is generously joining us to answer our questions!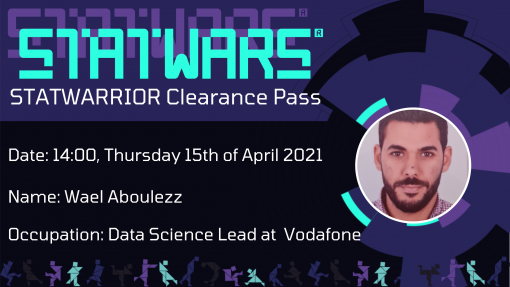 Wael Aboulezz, Data Science Lead at Vodafone, is joining 'STATWARS' on the 28th April at 14:00, to delve into the depths and wonders of his 11 year career in data!
Recent graduate and now fully-fledged engineer, Simon Ponting is set to inspire 'If You Were an Engineer, What Would You Do?' pupils whilst we start revolutionising the way we think about STEM!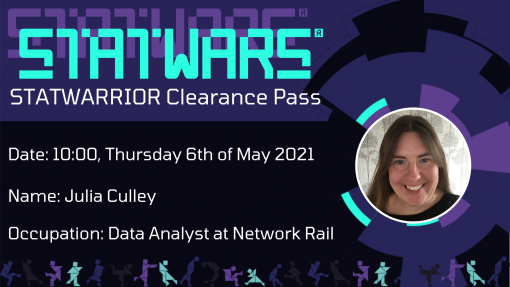 Looking ahead at the month of May, we have Performance Analyst at Network Rail, Julia Culley, on board to set your classroom on the right track for their data investigations. In it, your pupils can find about the day-to-day role of a data professional, as well as ask their own questions, bringing them to their final destination; a STEM-based career! Make sure to book your tickets at www.leadersaward.com/meet-an-engineer and www.statwarscompetition.com/interview-a-professional so you and your pupils can get involved. Remember, you can pre-submit your questions to marketing@primaryengineer.com so we can get straight into the Q&A!
If you're struggling to catch our live interviews, we consistently upload these sessions to our 'STATWARS' and 'If You Were an Engineer, What Would You Do?' YouTube channels! There are a range of disciplines on there to engage with young minds and inspire some incredible inventions; from Luxury Automotive Engineers to Experimental Test Pilots!